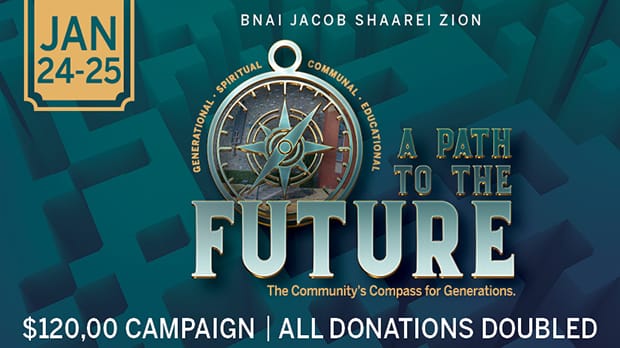 Bnai Jacob Shaarei Zion is more than just a shul. Our communal approach, educational opportunities, spiritual programming and multi-generational appeal are the four directions that allow us to truly serve as the Baltimore community's compass.
As a pillar of the Baltimore community, our goal has always been to stand as a resource for all. The official home to Maalot and WIT, BJSZ also continuously offers an expansive array of educational classes, lectures, programs and shiurim throughout the year. BJSZ is known as a center of learning, both academically and spiritually, for men and women, from Baltimore and beyond. We pride ourselves on our multi-generational approach, appealing to community members of all ages. It's not uncommon to see families that span generations all come together at BJSZ. Great-grandparents, Grandparents, parents and children - each one is important within BJSZ, and every group serves a unique purpose, gaining from one another.
We've paved our past, and now we're creating a path to the future. The only way we can continue to lead our growing community is by investing in the next generation. When you contribute to our campaign, you're supporting our array of programming and amenities that educate, imbibe spirituality and build connections that cross generations - between our greater Baltimore community and our future.
Join the journey. Let's reach our destination together!
Thank you to our generous matchers: